Discover True Wellness at SpinePro Chiropractic
Holistic Family Chiropractor in Serangoon Dedicated To Your Well Being
Your health matters most, and care with us is unique to exactly what you need. We want you be able to participate in activities of daily living, travel, play golf, spend time in your garden and with your children or grandchildren. Chiropractic care can make all of that a reality again.
We are proud to offer focused, natural, and effective chiropractic care for all ages. We will work with you one-on-one to establish a customized treatment plan to help you unlock your true health potential-naturally.
Conditions Chiropractic Care Helps
Back Pain
Hip Pain
Neck Pain
Shoulder Pain
Headaches & Migraines
Postural Issues
Sciatica
Plantar Fasciitis
Disc Problems
Degenerative Joint Issues
Arthritis
Avoiding Back Surgery
Chiropractor & official posture expert, Dr Pieter, understands that every patient is unique. We'll tailor your care to your health goals, ensuring that your plan works for you.
Convenient evening & weekend appointments available.
Discover True Wellness At Your SpinePro Chiropractic
Official Posture Expert
Walk-ins Welcome
Flexible Timing
Evening Appointments
Tailored, Individual Care
Holistic Approach
Open Door Policy
Convenient Location
Book Directly Online
Same-Day Availability
Part From Pain and Enjoy Life Again!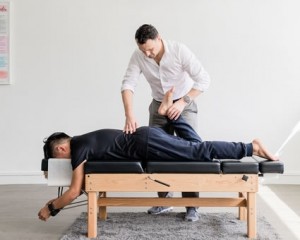 Your Life Is Waiting – Get Back To It.
Call Us Today! +65 8855 0186
Your Trusted, Gentle, Holistic Family Chiropractor in Serangoon
Chiropractor In Serangoon Gardens Serangoon