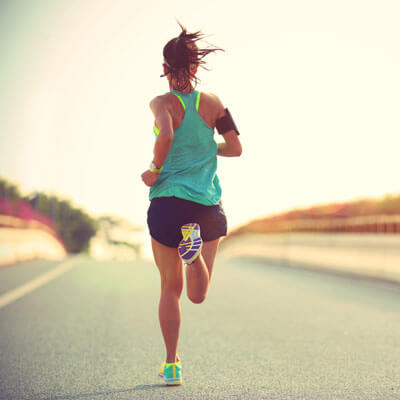 Whether you're training for the upcoming TriFactor Triathlon, regularly cycle on the Singapore Round Island Loop, or enjoy walking along one of the many trails at the Southern Ridges, you want to perform at your best. As a chiropractor and avid athlete, Dr Pieter is passionate about helping others take their sports performance to greater heights, using chiropractic care and Normatec Compression Therapy.
A Powerful Pair
Chiropractic care
Experience the transformative effects of regular chiropractic care, tailored for athletes like you. Dr Pieter, our sports chiropractic specialist, goes beyond the conventional approach to ensure your healing and recovery are optimised, both after intense events or training sessions and before important competitions.
At each session, a comprehensive assessment will be conducted, encompassing your spine, hips, leg lengths, and shoulder mobility. Following the assessment, you'll receive a personalised chiropractic adjustment, complemented by targeted stretching, mobilisation techniques, and specialised therapies tailored to your unique situation.
Compression therapy
To further enhance your recovery and performance, we also offer Normatec Compression Therapy. This therapy is an innovative solution developed in collaboration with leading pro athletes, sports medicine professionals, and medical experts. Its advanced technology, backed by scientific research, empowers athletes at all levels to reap its multitude of benefits.
Utilizing sleeves that mimic the function of a blood pressure cuff, this therapy employs intermittent compression to gently inflate and apply pressure to your limbs or hips. The result is a reduction in inflammation, an enhanced blood flow that transports vital oxygen to the affected areas, and the elimination of accumulated toxins.
Both chiropractic and Compression Therapy offer many benefits for athletes, especially if combined with a training program to visit Dr Pieter regularly.
Pre-Workout and Performance Benefits
Chiropractic care helps the spine with mobility and optimal function. Compression Therapy offers the following benefits:
Enhances performance and reduces muscle fatigue, which is beneficial before a training session or event
Helps minimise the risk of injury
Improves range of motion and circulation
Post-Workout Benefits and Recovery
Regular chiropractic care can help you heal and recover in proper alignment after events or training sessions. Patients also experience faster muscle recovery with Compression Therapy, which is a game-changer for runners and endurance athletes!
Maximise Your Performance Today
Discover the remarkable benefits of combining chiropractic care with Compression Therapy. Call today to schedule an appointment!
CONTACT US »