SpinePro Chiropractic Reviews
What Our Serangoon Patients Say
At SpinePro Chiropractic we love when patients share with us their feedback and comments after chiropractic care. Please read our patient testimonials below to see what other people have achieved through their tailored treatment plans with us. Share your stories help spread the word about the benefits of natural SpinePro Chiropractic care. For more information, or to schedule an appointment contact us today.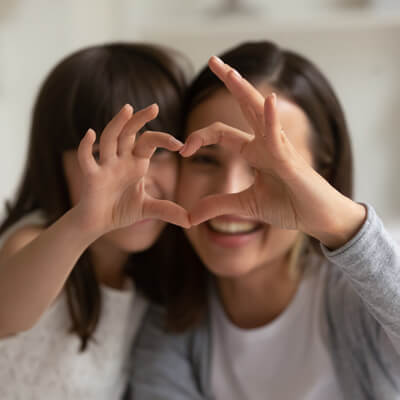 Share your experience.
If you had a positive experience at SpinePro Chiropractic and happy with the care you received, we'd greatly appreciate it if you could share your story with others by leaving us a review on Google.
Highly Recommend
Dr Pieter is a miracle worker and a highly skilled expert in all areas of health and fitness. I had severe problems with my back and knees that no one could fix for many years then a friend recommended Dr Pieter. I highly recommend Dr Pieter for all aspects of health.
– Lee
Will definitely be coming back
I was given really helpful tips and exercises to do outside of the session. Will definitely be coming back for subsequent sessions.
– Rachel
Thank You for Helping Me
Thank you for helping me. I was able to walk out of your office without limping. I can't believe it after being injured for weeks and suffering. Next time I won't wait that long. The simple exercises you told me to do were also very helpful.
– Stephanie
Just Amazing
Just Amazing. Thank you for your help, your listening, and kindness.
– Monsallier
Easy and "fun"
Dr Pieter is really friendly and he makes your first experience easy and "fun". The adjustment went smoother than expected as I was relax and he was able to release certain tightness in me.
– Desmond
Thank you Pieter and Spinepro!
Pieter from Spinepro at Kensington Park is a great practitioner. After the first session..I felt much better. Thank you very much Pieter and Spinepro.
– Juanita
First Session Definitely Improve My Movement Range
I have attended a few trial chiro session before, but I find all of them too focus on either bone cracking or generic treatment with device. The improvement is much slower than my expectation until I find this practice. First session definitely improve my movement range and less pain. Now I can stand with one feet easily, where before almost impossible
– George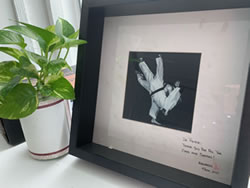 Thank You
Dr Pieter, thank you for all the care and support!
– Han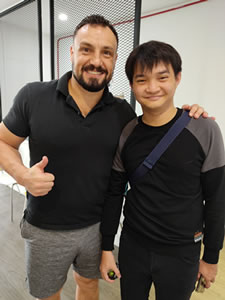 Great Service

Well and great service, relaxing and smooth.
– Wenjun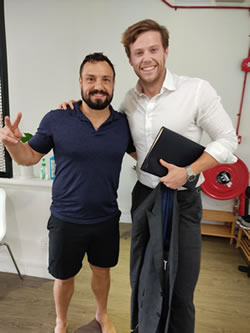 Superb

Pete's clinic is superb. Clean, well-located, and very welcoming. Pete is a highly capable and well-informed chiropractor who I have been under care for years. I have found his way of practicing highly beneficial to my overall health and general well-being. I'd strongly recommend visiting Pete and the team if you are considering chiropractic care.
– Jack
Very Warm and Experienced

First time attending a chiropractic session due to having upper back ache for a long time. Dr Pieter is very warm and experienced. Good session, will return again!
– DN
A Very Skilled Doctor

Super friendly place, a great personality and a very skilled Doctor. Pieter helped me to correct my posture issues with simple exercises, which became part of my daily routine. Strongly recommended!
– David
Great Service

Well and great service, relaxing and smooth
– Wen
Excellent Chiropractor

Pieter is an excellent chiropractor! He listens very closely to my sports-related concerns and makes good adjustments that improved my mobility. After the first session, I'm already feeling great! He is not pushy as well and is simply a nice person and friend.
– Wallie
Was very impressed and glad I booked this trial.
Doctor was very thorough in explaing my condition and did not waste any time on treating my knee problem. I'm sure Doctor will rectify further and give me complete pain recovery in the next couple of sessions…
– Mohamed
My Neck Pain Relieved, My Posture Corrected

Dr Pieter has been really helpful. I've seen improvements from the treatment he gave so far. My neck pain relieved, had my posture corrected. The advice he gave are also very helpful when I'm not seeing him on other days.
– Chee Yong
Warm and Friendly

Dr Pieter is warm and friendly. He provides explanations and reassurance about my condition. Feel very comfortable letting him do the adjustments. Highly recommended!
– Sandy
Felt Better Immediately
I came with low back pain and hamstring muscle ache after a sports accident. I couldn't even lace my shoes. The session is long enough to allow a clear assessment of the problem and both back & legs were treated. Dr Pieter listened carefully and explained the mechanics of his treatments. Such a relief, I felt immediately better!
– Silvia
After Treatment I Was Walking Better
Dr Pieter understood the pain problem I was having. After few minutes of examination he was able to identify the exact locations and administer the treatment. After his treatment, I was walking better. He gave me confidence and hope that over time I will get better.
– Telma
Very Impressed

I was very impressed by my first visit to SpinePro Chiropractic. I am hopeful that my symptoms will be helped by the treatments. I will be back.
– Danielle
Very Warm and Patient

I've been to a few chiropractors and the session with Dr Pieter is by far my best experience. Dr Pieter is very warm and patient and he asks good questions to find out the causes of your pain. He is not into just offering quick fixes but he gave good advice and suggested exercises that will help strengthen the weak muscles that are giving me the problems. Highly recommend!
– Chloe
Precise and Effective

Very precise and effective. Highly recommended.
– Denis
Cyclist: Improved Athletic Performance

I am a keen amateur cyclist, with an interest in long-distance riding. This year I have picked up the intensity of my training and events. I have visited Dr Pieter regularly to maintain and even increase my mobility, which he has achieved with care and attention. Dr Pieter has also aided my recovery from big events which I have found to be of tremendous value. If you are interested in improving your athletic performance I would highly recommend a consultation with Dr Pieter to help you reach your best.
– Ryan
Very Friendly Doctor

Had back pain for over a month and in one session ot's gone… feel so much better! Very friendly doctor and doesn't break the bank.
– Morgan
Always a Relief

Always a relief! Professional analysis of the trouble and advises for short and long term recovering. Really great.
– Richard
Patient and Knowledgeable

I hurt my lower back and hip pretty badly when I had a slip. I've visited Dr. Pieter the following day to have the injury treated as the pain was so intense that it took me more than 15mins to get up from bed. After 4 sessions over 2 weeks, I have since regained 95% of my range of motion and is pain-free now. Patient and knowledgeable chiropractor who takes time to explain the treatment and details to the patient. Thank you for the care and support rendered. Highly recommended.
– Lihan
Highly Appreciated

Had some neck pain but after two times with the doctor including advice the pain was gone. Highly appreciated.
– Anders
Friendly and Warm

Friendly and warm doctor with attentive listening ears. Spacious place with ample safe distancing measures. Adjustments were done with a courteous and warm manners. Can immediately feel the difference in the body after. Highly recommends this clinic and doctor for your best chiropractic experience.
– Ivonny
More Energy

My neck and between shoulder blades had an ache and stiffness that just wouldn't go away and was always worse with the stress of work. Dr Pieter was able to explain thoroughly how it happen to me and what treatment I must do. Within two weeks of treatment/Adjustment, I now have mostly pain-free and MUCH more movement in my neck and shoulders. I'm feeling more like myself now with more energy. Definitely, recommended to my friends and family. Plus, the place is so Zen.
– Sri
Fuss-Free Booking
Fuss-free booking platform is good.
– Daisy
Fantastic!
Pieter is fantastic! He really listens to hear what the problem is. He adjusted me and I had immediate relief. He is obviously knowledgeable and care about his clients. I highly recommend him and would never go to another chiropractor again!
– Suzette
Outstanding and Excellent
I'm rating my experience as Outstanding and excellent Dr. Pieter was very gentle and walked me through which part needs attention/help. He explained thoroughly which makes me understand better and take care of my posture and health. I highly recommend his clinic to my friends and triathlon enthusiasts. Have your spine check and aligned. Thank you Dr. P.
– Eena
Very Effective
Excellent service and treatment. Very happy and satisfied with my first chiropractic treatment. Reduced and relieved pain in my neck and shoulder. Very effective.
– Johnny
Amazing Experience
Amazing experience for a first-timer. I will definitely come back for more treatments.
– Norliah
Highly Recommended
Highly recommended for your best chiro experience. Get your spine exam today! Prevention is always better than cure.
– Nicole
SpinePro Chiropractic Reviews