Sports Chiropractic in Serangoon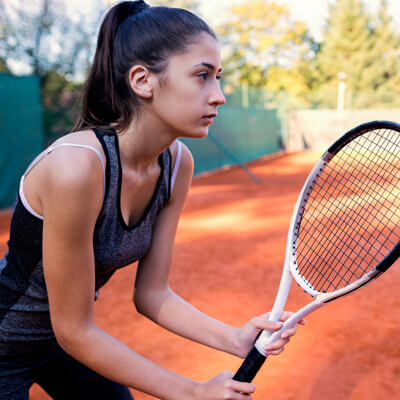 As an avid athlete,
Dr Pieter
sees many patients for sports injuries.
"I participate in many sports, including high-level swimming, tennis, squash, rugby, skiing, snowboarding, and trail running, so I understand the injuries within these sports," he said.
If you are new to a sport, you are more likely to feel something, such as pain or soreness. We can help you resolve those niggles so you can pursue your sport with passion.
Chiropractic care helps the spine with mobility and optimal function, so the better your neuro-musculoskeletal system functions, the greater likelihood you'll have improved reflexes, muscle strength and tone. Here are some other benefits:
Improves range of motion
Helps with performance on the day of your event
Allows you recover faster afterwards
Improves agility
Find out how we can help athletes who participate in these sports:

Cycling
Boxing & MMA
Golf
Racquet Sports
Running
Yoga
Badminton/Squash/Tennis
Swimming
Hiking/Brisk Walking
Rugby
Soccer/Football
Basketball
Crossfit/High Intensity Training
and Weight Lifting
Frequently Asked Questions
When should I come in for care?
As soon as you feel a change in your sport, that something is not right. For example, if you need to compensate somewhere or avoid things in the sport, like certain movements in yoga, it's a good idea to get checked. You should also come in if you aren't recovering from an injury.
Will regular adjustments prevent sports injuries?
It depends on the nature of the sport. For example, if you engage in a non-contact sport and your muscles and spine are performing better and you're stronger, then you have less chance of getting injured. If you get injured you'll likely heal faster if under chiropractic care. That's because your nerve system communicates optimally following an adjustment.
Yes, Dr Pieter adjusts all the extremities—the ankles, knees, wrists, elbows, and shoulders.
Request a Teleconsultation
If you are not sure whether sports chiropractic care can help you, please contact us today to request a complimentary teleconsultation.
Sports Chiropractic Serangoon, Hougang, Kovan, Serangoon Gardens, Singapore
+65 6816 9087