Poor Posture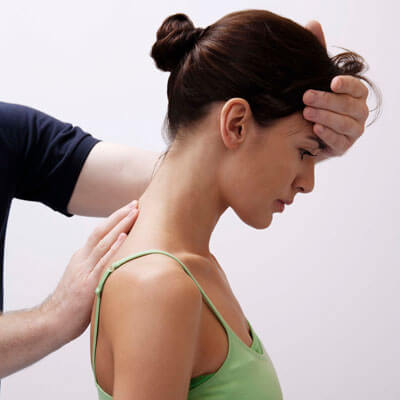 Improper posture is a prevalent issue in our modern society, often resulting from our lifestyle habits. Using phones, computers, watching TV, or participating in activities like boxing, martial arts, and swinging sports, can train our bodies to be bent forward, leading to imbalances in the musculoskeletal system.
Addressing this requires retraining the body for better spinal mobility and muscle balance. Chiropractic care at SpinePro Chiropractic offers a holistic approach towards correcting poor posture and its related discomforts. By applying techniques like spinal adjustments and manipulations, chiropractors can realign the spine, relieving tension on muscles and joints for optimal functionality.
Apart from these adjustments, Dr Pieter may suggest exercises, stretches, and lifestyle changes to strengthen supporting muscles and encourage proper alignment.
The goal is not just pain relief, but increased mobility, improved postural alignment, and enhanced overall health and wellbeing.
Tips for Better Posture
Sit and stand tall: Keep your head and spine aligned, shoulders relaxed, and back straight.
Use ergonomic support: Invest in supportive chairs and ergonomic equipment to maintain proper alignment while sitting or working.
Take breaks and stretch: Regular movement and stretches can relieve muscle tension and promote circulation.
Strengthen core muscles: Engage in exercises targeting your core muscles, as a strong core supports good posture.
Adjust computer and screen position: Ensure your screen is at eye level, and the keyboard is at a comfortable height to prevent strain.
Wear supportive footwear: Choose shoes that provide adequate support and cushioning for proper alignment.
Practice mindful posture: Regularly check your posture throughout the day to correct any slumping.
Maintain good sleep posture. Consider lying on your back with a pillow under your knees to support your spine's natural curve. If you're a side sleeper, place a firm pillow between your knees to keep your hips, pelvis, and spine aligned.
Daily exercises to retrain the muscle patterns supporting your posture.
Schedule Today
Schedule an appointment today with Dr Pieter, and embark on your journey towards improved posture and a healthier lifestyle.
CONTACT US »
Poor Posture Serangoon, Hougang, Kovan, Serangoon Gardens, Singapore
+65 6816 9087